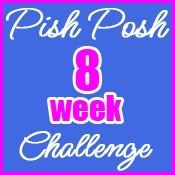 Pish challenged us to eat vegan for a day this week. So I cut out my two eggs on Monday. Done.
The day looked like this:
Breakfast: Steel-cut oats, no salt. Water, coffee with cocoa powder and sweetener.
Lunch: Whole-wheat Bagel, almond butter, water, green tea.
Dinner: Vegetable soup I made. Red lentils, mushrooms, spinach, garlic, cumin, cinnamon, turmeric, black pepper, celery, onions, bell-peppers. Veg broth and canned tomato soup.

Turned out more like a veg stew, but very nice and very filling.
No added salt from my hand. The canned soup was a cheat, and added both salt and sugar, but that was an indulgence that saved me time and put a little "fuck this" into the mix when I needed it.
It was all OK. The soup was a highlight of my day. The wife even liked it. Sorry, I didn't Instagram any of it for you.
You'r
e welcome.
I had a lot going on, so I did not celebrate with one of the great new recipes Pish offered, which I took note of for later, nor did I really experiment and change much of what I do anyway. But I certainly will.
---
Regarding Meat
Smells almost as good as it looks.
I get very little meat in my week. I don't see it as necessary, and my system is used to a lot of fibre and very little fat. Almost no animal fat. It gets very upset if I eat a burger, or god forbid, more than a single piece of pizza. These foods haunt me for days. I did have some meat this week, and some fish, and some cheese, and a couple of eggs about every other day. Some of it was too much together, and I blew a night's sleep over it, which I can never afford.
I look forward to the day when cows and chickens and pigs don't exist. I wrote a whole very long post detailing the why, and how it's not all about
cuddles vs. cruelty
, although that is important too.
I then deleted it.
I'm sparing everybody, although it's on my mind. I don't fit exactly into anyone's politics, and I thank people for not assuming anything about mine. Nevertheless I made a bit of an ass of myself about a part of this issue and misled people.
That's not a turkey. Not even close.
In the last few years I have finally gotten the point one of my vegan friends tried to make to me two decades ago when I offered him vegan "chicken" soup. Similarly, fake meat made out of tofu misses point. The entire need must die in its own time, under whatever pressure people can apply without hating those other people who are just doing what their families have always done.
It's got to be frustrating for political vegans, with people being incredibly stupid and cruel.
Some
people. Change like this starts with one or more generations, and is only ready after a lifetime, and really only for the kids, who take it for granted, sometimes so much that they vote to rescind those changes out of total ignorance of history or human nature.
It is a fact that pioneers get very little recognition, and even less time to enjoy their success, if any.
[Imagine an antique photo of someone who was on the right track, but died years before their movement got anywhere. Pick whoever seems right to you, because I am not dumb enough to think anyone will do.]
Eventually we, or our kids
will
all be vegan. We will live well and longer, and worry less about indulging ourselves with food. Farmland will be much more sustainable. Will a vital part of our traditions and cultures be lost? Only the meaty part.
[This is where I was going to put a picture of a whole, roast, suckling pig, dressed for the holidays. There is no picture that is not twice as gross as the point I'm trying to make. You're welcome. Instead, the go-to meme:]
2022 is just around the corner.
As for the challenge (in no particular order):
I look back and find that I didn't actually plan any goals beyond losing 16lbs in 8 weeks. It wasn't
sparked by the challenge, the challenge just helped. I have lost 9lbs. That's a shit-ton for the time-frame.
I won that one. Plus the vegan day. And the happiness, although it was late.
Winning happiness is pretty good.
I later added a vague intention to post more, not including these updates:
Let's see, in 8 weeks I posted ...
(one, two, three, four ... )
ONE
post entirely not about the challenge.
Yay.
Not a win, although my updates to the challenge were not as short as this, so maybe they count after all.
AND,
let us not forget that I didn't run after the first week. It got cold. I got busy in the mornings, stressed, depressed, chronic pain, ocular migraines, and all sorts of other excuses come to mind.
Who are you to judge me? Stop it!
Not feeling the joy of being out.
Not a win, there.
Not yet.
Need a kick from somewhere.
I have to try to fix that now. If the rain deters me then it will be 8 months before I try again.
Unacceptable.
PS:
I want to thank the indefatigable
Pish-Posh
for her amazing drive to lead us all to better self-care. It mattered a lot to me to be doing this for the first time with so many great bloggers, and I would not have accomplished more than about 10% without her, and without
Ken,
Carrie,
Peach
,
Kianwi,
Jules
,
Michelle
, and last but not least,
Brett.
PPS:
Went back to the doctor to have my
blood pressure
checked, confident in my clean bill of health. There's nothing like a reprieve from the kind of trouble a systemic problem like that entails.
Five measurements later and my Systolic only a few points down, still "bad", just under "terrible" for my age.
My Diastolic is virtually unchanged.
Tonight I go back to visit my mother, and check her machine again. It wouldn't surprise me if she went through all the boxes, batteries in hand, looking for one that always gave her happy news, and bought that one.
I really should have gotten a third opinion, so I'm buying a machine for myself.
You can look forward to me tweeting my numbers every hour, on the hour.
That's totally why Twitter was invented. According to some.