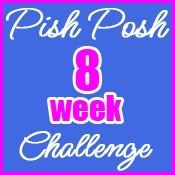 This is late, but the timing fits. I need the prompting to focus on this, because I'm a bit of a downer when left to my own devices. Other people seem so much more interesting that I enjoy myself the most talking about their lives. Nevertheless, there are:
Things That Make Me Happy
See how damned happy I can get?
---
The List:
1. My Family: You

Get What You Get
I'm getting along with

some of

my family. For now. That means a few visits here and there, and a few relatives I wouldn't see for decades otherwise. There has

been more crap slung at me, and there

will be even more betrayal and fallout

, but I can pretend for a while that
things are working. My son likes having someone else to visit, and I am thankful that he likes meeting people in general. He's mostly awesome when he's out, and he knows

enough to be grounded about it all

.
I

will accept

positive feedback, even from them, even though I know it's all double-edged. I am trying to keep in mind that these people can't help themselves--not in order to forgive

them all

, but to avoid

taking their shit personally and to take the responsibility to step out of the way of it.
In other words, to treat the

m all

like they are creatures of instinct without a

fore-brain

.
It's sad, but at least
there are already a couple
off the list who I don't have to deal with at all.
I think this is
pretty normal. Ditching my high expectations seems to be a repeated

and unusually difficult process for me. My bad.
What has made this a bit worth it is reconnecting with my uncle who lives in Guatemala. Although he's as crusty as the

y come
, I see that I've inherited a lot of his stubbornness and drive to hold on to his principles. I hope I have also gotten a fraction of his ability to laugh at himself for it, and to tell a damned fine story about his antics, and those of his

acquaintances.
I know two truly hilarious storytellers, and I should give credit to the other, who I have called Ed in a couple of stories. Both of them manly men who make light of their lives. I have to hand it to them.
2

. NaNo

WriMo: The November Challenge
It's gearing up, and I'm getting excited about it. More than I had expected. There are a group of my

friends

who get together to write a 50,000 word rough novel every year during the month of November, and

I love doing it. Sometimes I forget how much. What an idiot.
There's a good chance I'll have enough spare time to just get it done, while job-hunting. Keep your fingers crossed--it will be the ti

ghtest November ever.
3. Diet & Health: The Reckoning
Last, but certainly not least: there's a strong chance that I've lost my secret weapon. Remember when I said that my cholesterol might not matter so much if I didn't have the high blood pressure? And that the high blood pressure might, if I were really lucky, be attributable entirely to the ibuprofen?
Bingo.
Repeated testing last week showed a 35 point drop in Systolic, and enough in Diastolic.
Perfectly
normal
--in fact
ideal.
Thanks mom for being a hypochondriac with a convenient blood-pressure machine. Because at the start of this I was getting swatted with canes by florid seniors for hogging the one at the pharmacy.
And thanks,
Pish
, for putting this task into the mix. I might have held over the Thanksgiving spirit a bit long, but I am feeling grateful for quite a bit right now, and it's important to me to hold the feeling.
Post-script: I forgot to add:
4. Nice Things in The World
A person I only know over the Internet, who amuses me
endlessly
, has just had a child a little early, and I get pretty verklempt about stuff like that. Next up: my cousin, who is also due any day.