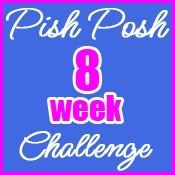 WARNING:
I am drawing the line, and there is some harsh language and some hard truths in this post. Some of your "friends" are going to get what they deserve. They aren't really anyone's friends.
I have had it up to
HERE
with you,
Cheese!
You stink, you're
sticky
and
greasy
and you gum up my throat, you have enough
salt
in you to cure a
ham
and you're fat, Fat,
FAT!
Beer,
you were
never
my friend, you were my attempt to fit in and make social events easier. You knew there was nothing real between us--you were my rebound drink from red wine, which was too pretentious and expensive to take to parties. You were cheap and easy to leave behind, in your handy bottles. You went with
snacks
, that's all I ever saw in you. Yes, even you,
Guinness.
Trendy and traditional, sure you taste better than lager, but you can step off now.
Snacks,
you were always in my face. I would never have sought you out, you were just
there.
I didn't even choose you, others did. I haven't bought snacks for myself for years, and back then it was always childish stuff; salt and sugar, nothing more.
Candy
--I can't even look at you. I know you've been trying to kill me every chance you get.
You vicious bastard.
Veggies and dip
kick all your asses for flavour, and
hummus
or
avocados
are just as indulgent but exotic and less trashy. Those I can make myself--they don't come from some lowest-common-denominator factory floor where five flavours fit the world. There's self-respect in what
I
make; it's for
me
alone. An
apple
or a
grapefruit
tastes like heaven compared to you
chemical creations.
Soft-drinks,
my parents never let you in, and you barely know me.
But screw you, anyway.
You should be served out of a test-tube with a toxic warning label.
How does anyone put up with you?
I'm tired of feeling like a bloated parade float or beef-jerky the day after I've partied with all of you. I lose sleep and can't breathe through my nose and salt collects on my eyelids. I can't see until I've rinsed my face. It's no way to live. My body hates you all and suffers every time I let you in.
And I gain weight. It's not enough that you screw me up for a day or two, you leave your shit behind for good. I have to work it back off. That's too much. You don't taste even close to worth all that.
"A moment on the lips"
is right. My treacherous tongue knows better, and it doesn't drive me. Ever other part of me rebels when I give in to it.
This next week, and beyond, none of you will get in. No, not even you,
red wine.
I know, I know, you have "resveratrol" and were called a health drink (taken in moderation).
But you've been
exposed
as the cheat you are; only non-alcoholic red wine has any effect on
blood pressure
.
Nice try. I'll go with that, or with grape juice, pomegranate or nothing.
None Shall Pass,
this is my promise. Don't even try it, you lowlifes.
Real Food only.
.
.
.
.
.
.
PS Psst! Guinness and Red Wine -- call me. We'll do Xmas.